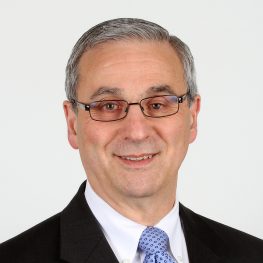 William H. Carbone, M.P.A.
Senior Lecturer Director of Experiential Education
William Carbone is an expert on juvenile justice reform and reducing offender recidivism in the probation population.
During his tenure as executive director of the Court Support Services Division of the state of Connecticut's Judicial Branch, Professor Carbone led a multi-year effort to reform the state's juvenile justice system, leading to Connecticut achieving the greatest reduction in juvenile incarceration in the United States.
As executive director, he managed more than 1,600 employees in adult and juvenile probation, family services, juvenile detention, alternative sanctions, and pretrial release programs. He also supervised more than 55,000 adult probation cases and 6,000 juvenile detention and probation cases daily, with an annual budget of close to $200 million. Under his leadership, Connecticut became a national model of juvenile justice reform, and he helped develop innovative strategies for offender assessment, technology, and programming.
Professor Carbone is an expert on the impact of prison sentences on youthful offenders as well as status offenders, diversion, recidivism reduction, the harm of institutionalization, and family dysfunction. He is frequently quoted in the media about juvenile justice issues as well as issues related to the adult prison population, including prison overcrowding, bail practices, domestic violence, and offender rehabilitation.
He is the executive director of the Tow Youth Justice Institute, a University, state, and private partnership established to advance juvenile justice reform through collaborative planning and policy development, training, research, and advocacy efforts. He oversees research, facilitates data collection from state agencies, and develops recommendations for better policies and practices in youth justice. He developed the Institute's Leadership Development Program – for mid-level managers who are actively involved in youth justice, including people working in law enforcement/policing, state and local government, public and private agencies, and nonprofits, as well as middle and high school teachers, parents, advocates, and community and faith leaders – to further juvenile justice reform.
Professor Carbone runs the Henry C. Lee College of Criminal Justice and Forensic Sciences' internship and service-learning programs. He is a past recipient of the Center for Children's Advocacy's Champion for Children Award. He received his MPA from the University of New Haven and his B.A. from Providence College.