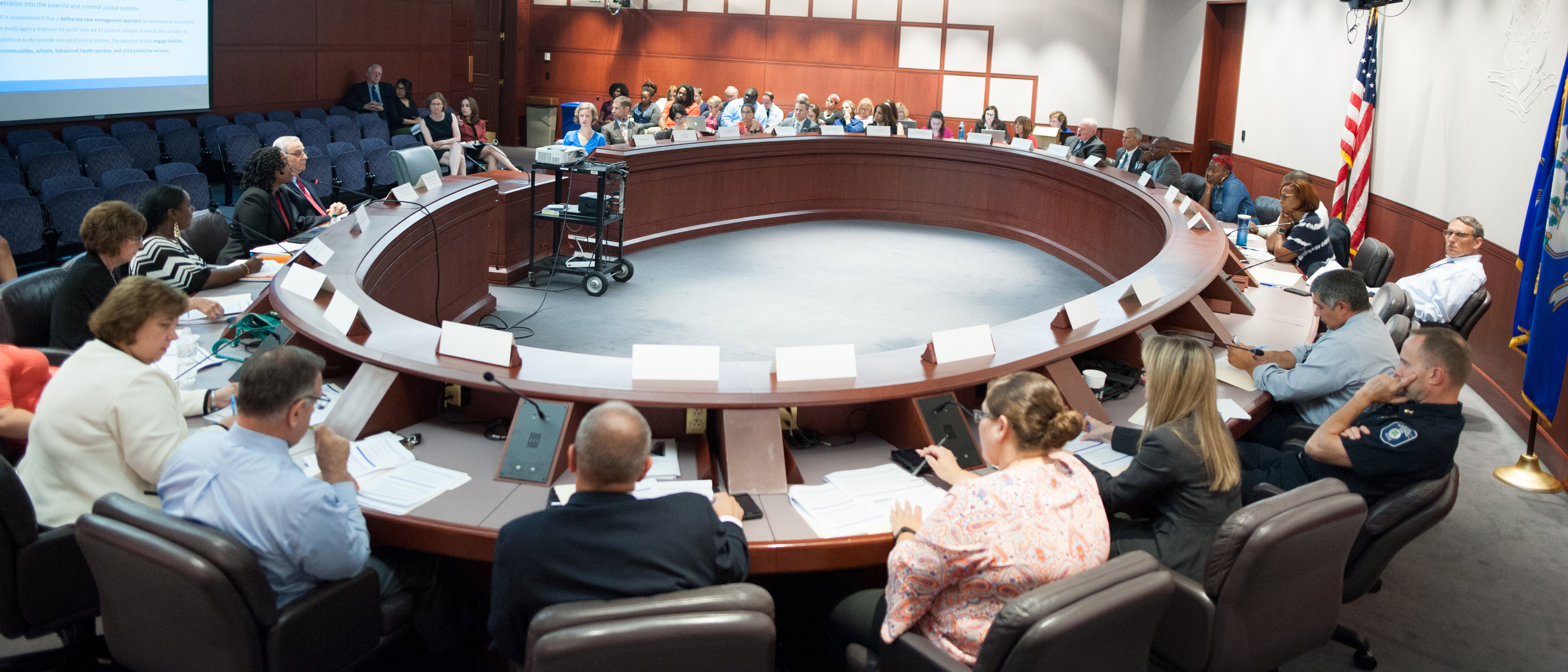 In 2014, the State of Connecticut established the Juvenile Justice Policy and Oversight Committee (JJPOC) through Public Act 14-217 to oversee the continued reform of the juvenile justice system. This Committee was tasked with the following:
Recommending changes in state law regarding juvenile justice.
Crafting a standard definition of recidivism.
Setting goals for reform.
Assessing the impact of the Raise the Age legislation.
Assessing the quality of education within the juvenile justice system.
Planning for implementation of Results-Based Accountability (RBA) by agencies and as a juvenile justice system.
Analyzing the existence of disproportionate minority contact (DMC) across the juvenile justice system.
Reporting to the state on the quality and effectiveness of a variety of programs in community supervision, congregate care, diversion, behavioral health, and other areas.
The University of New Haven's Tow Youth Justice Institute supports the JJPOC through staffing, research and coordination of efforts.