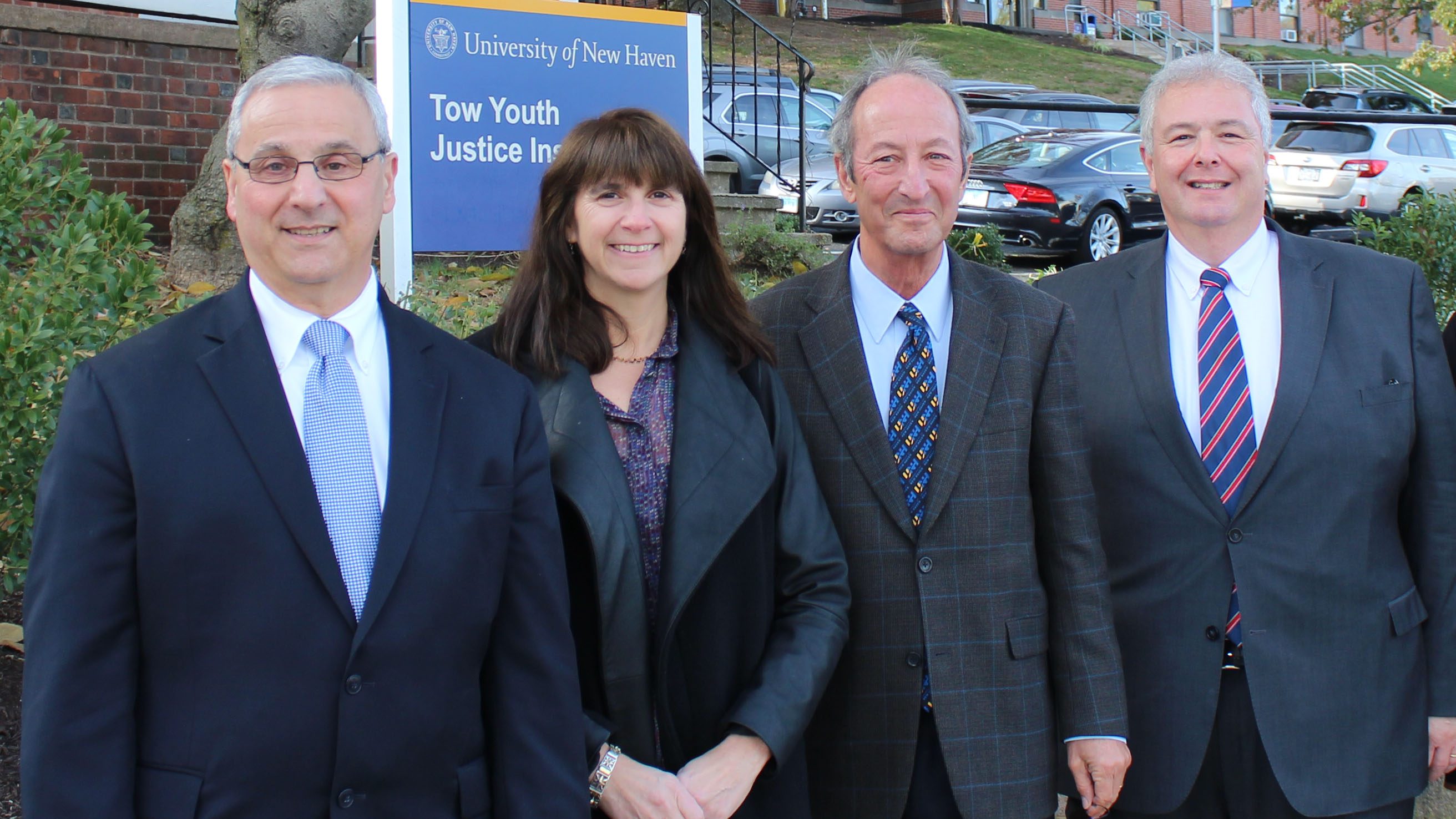 The Tow Youth Justice Institute (TYJI) was created in the fall of 2014 thanks to the generous support of The Tow Foundation, whose many years of investment in juvenile justice improvements have had a significant impact in Connecticut and beyond. With the Tow Foundation, the University of New Haven and the State of Connecticut as its anchors, and the expertise and knowledge of juvenile justice that existed in the Henry C. Lee College at the University of New Haven, the direction of the Institute took shape as a force for sustaining and building on the many reforms achieved in our state in decades past.
The TYJI is one of a few organizations in the State of Connecticut and the nation solely dedicated to youth justice based on a comprehensive, interdisciplinary, research-driven model to address this multi-faceted issue. Its results-oriented approach to advance effective practices in juvenile justice benefits children and families and enable our faculty and students to engage in meaningful work that will build knowledge and impactful learning experiences.

In October, 2019, the Institute celebrated 5 Years of Youth Justice Reform! Student Interns with the Tow Youth Justice Institute planned an event on campus to celebrate!  Students from across the campus enjoyed fall treats like apple cider and donuts, played games and WNHU, the University of New Haven's award-winning radio station, set the tone with music. Students also had the opportunity to learn about the Institute and the juvenile justice system reform work by visiting multiple stations of information and talking with staff.  They were given a "passport" and when they received a stamp at each station, they were entered into drawings for gift cards and more!