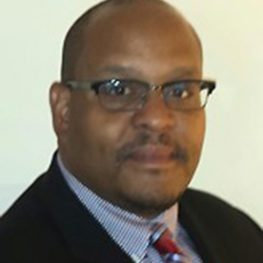 Mark White
Deputy Commissioner Juvenile Justice
Deputy Commissioner, Office of Youth Justice New York State Division of Criminal Justice Services
In October of 2015 Mark became the Deputy Commissioner for the Office of Youth Justice at the New York State Division of Criminal Justice Services (DCJS). As the Deputy Commissioner Mark is responsible for high level analysis of the juvenile justice, juvenile probation, alternatives to detention and placement, juvenile residential care systems and re-entry services, as well as makes recommendations for building capacity in those systems. Other duties include the review, analysis and development of juvenile justice policy, programs and legislation; the development of strategies for correcting system deficiencies; coordination of initiatives around prevention, family support, diversion, juvenile re-entry, effective service delivery, racial and ethnic disparities and systems reforms that improve outcomes; and coordination and development of public and private funding. Mr. White works closely with executive level staff at the DCJS, the NYS Office of Children and Family Services, various and other State and local government agencies, the NYS Juvenile Justice Advisory Group and community-based organizations.
Mr. White began his career with the State of Connecticut, Judicial Branch in 1997 serving as a Bail Commissioner. In 2000 he was appointed to the position of Juvenile Probation Officer. He spent five years as a Juvenile Probation Officer working in Connecticut's largest city Bridgeport. In 2005 he was promoted to the position of Juvenile Probation Supervisor in Hartford, CT. In Hartford Mark directly supervised probation officers and support staff. Mr. White was promoted to the position of Juvenile Probation Supervisor II in 2008 where he managed special projects and new initiatives in Central Office. In 2009 Mr. White was promoted to the position of Regional Manager. He was responsible for managing Juvenile Probation staff and operations in a regional structure. As a Regional Manager Mark led probation operations during significant Juvenile Justice Reform efforts such as the deinstitutionalization of status offenders and raising the age of criminal responsibility. In addition, he chaired both the statewide juvenile probation policy and risk assessment committees.
Mark has served as the Assessment Coordinator for the Risk and Mental Health Screening and Assessment of Youth (RAMSAY) Technical Assistance Demonstration Project conducted by the National Youth Screening and Assessment Project (NYSAP). He collaborated with the Center of Children's Law and Policy out of Washington, DC, a public interest law and policy organization to create a revised behavior management strategy for Connecticut's Juvenile Probation Department (Graduated Responses and Incentives Policy) to reduce the number of probationer technical violations. Mark has presented on this new approach at the Annual Models for Change National Conference in Washington, DC, the Coalition for Juvenile Justice Annual Conference also in Washington, DC and at Georgetown Universities, Center for Juvenile Justice, Reducing Racial and Ethnic Disparities Certificate Program.
Mark taught at the University of New Haven, Henry C. Lee College of Criminal Justice and Forensic Sciences from 2008 to 2016. He began as an adjunct instructor and was later appointed to a Practitioner in Residence. He taught both undergraduate and graduate courses including: Juvenile Justice, Introduction to Criminology and Theories of Criminal Behavior.