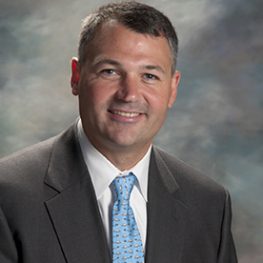 Christopher M. O'Connor
President and Chief Operating Officer Yale New Haven Health System
Christopher M. O'Connor is the President and Chief Operating Officer of the Yale New Haven Health System. His focus is on the continued development of shared system services and programs for the entire health system, including Northeast Medical Group, Supply Chain and Corporate Procurement, Facilities and Human Resources, Information Technology and shared clinical services.
Prior to this position, Mr. O'Connor was president and CEO of the Saint Raphael Healthcare System and the Hospital of Saint Raphael, serving in that position until the successful affiliation with Yale-New Haven Hospital, September 12, 2012.  Mr. O'Connor previously served as president of Caritas St. Elizabeth Medical Center, the 340-bed flagship of the six-hospital system affiliated with the Archdiocese of Boston and Tufts School of Medicine. Mr. O'Connor served as vice president of Clinical Operations for the Ochsner Health System in New Orleans. It includes seven hospitals and 35-plus healthcare centers. Mr. O'Connor was the senior leader responsible for Ochsner's response and operations during and after Hurricane Katrina; it was one of just three hospitals that remained functional.
He is a fellow of the American College of Healthcare Executives (ACHE). Mr. O'Connor received his Masters in Health Services Administration from George Washington University in 1996 and his Bachelor of Arts, Economics from George Washington University in 1993.