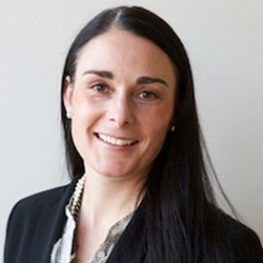 Christina Ciociola
Senior Vice President, Grant Making & Strategy
Senior Vice President for Grantmaking & Strategy Community Foundation for Greater New Haven
The Community Foundation for Greater New Haven announces the appointment of Christina M. Ciociola as Senior Vice President for Grantmaking & Strategy effective July 28. In this position, which is the senior programmatic staff position at The Community Foundation, Ms. Ciociola will have responsibility for the grantmaking, strategy development and implementation, and community knowledge work of The Foundation. Ms. Ciociola's appointment is the culmination of a national search conducted with the assistance of Nonprofit Advisory Group of Boston. The position has been vacant since the retirement of Dr. Priscilla Canny in December 2013.
Ms. Ciociola has been at The Community Foundation for Greater New Haven since 2002. As Director of Knowledge and Evaluation at The Community Foundation since 2008, she has played a central role in The Foundation's community knowledge work and led its efforts to promote local philanthropy through giveGreater.org® and the The Great Give®. In addition, Ms. Ciociola has led The Foundation's efforts in the workforce arena through the Partnership for Economic Opportunity.
"Christina has long been an outstanding member of the Community Foundation staff and has risen steadily through the organization over many years," said William W. Ginsberg, president & CEO of The Community Foundation for Greater New Haven. "Christina has led many of The Foundation's new initiatives in recent years. She has a deep understanding of our community and its opportunities and challenges, and knows our local nonprofit sector intimately. She will bring great commitment, understanding, knowledge and know-how to her new position."
Ms. Ciociola is a graduate of Merrimack College with a B.A. in psychology and sociology. She received her MSW from Boston University School of Social Work with a specialty in gerontology and her MPH from Boston University School of Public Health with a concentration in epidemiology and biostatistics. She is a lifelong resident of the New Haven area who now lives in Killingworth with her husband Tony, a retired New Haven firefighter, and their daughter, Reese.
Events
Courses