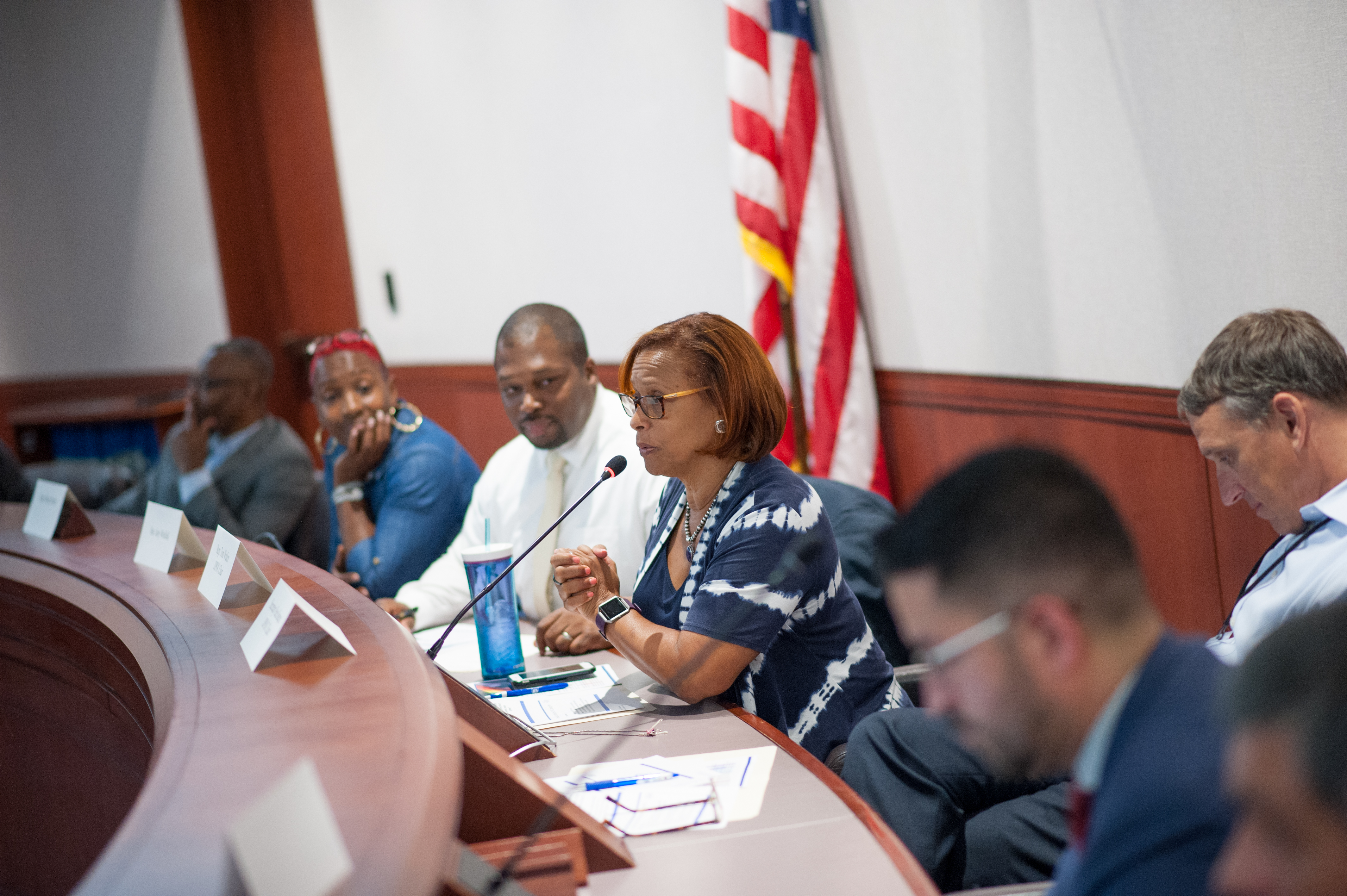 Goal #3
COLLABORATING WITH POLICY MAKERS, PRACTITIONERS, AND COMMUNITY, ESPECIALLY YOUTH AND THEIR FAMILIES, IN ORDER TO PROMOTE AND ACHIEVE MULTI-SYSTEM REFORM.
The focus for multi-system reform will be driven by the recommendations and work of the Juvenile Justice Policy and Oversight Committee and its workgroups.
Our work supporting the JJPOC includes:
Facilitating all of the workgroup and sub-workgroups
Providing administrative support to all committees and initiatives undertaken
Organizing trainings and educational forums on current issues in juvenile justice or major releases of information or research
Collaborating to identify areas of focus for TYJI/UNH research that will guide the direction of JJPOC legislative recommendations

The JJPOC during its Strategic Planning process for 2019 – 2021 established new workgroups to accomplish its four new strategic goals:
Goal 1: Limit youth entry into the justice system (reserving the formal justice system only for cases that cannot be diverted or otherwise appropriately served by alternative means or systems).
Goal 2: Reduce incarceration
Goal 3: Reduce racial and ethnic disparities of youth in Connecticut's juvenile justice system.
Goal 4: Right-size the juvenile justice system by setting appropriate lower and upper age limits.
The new workgroups began meeting in February 2019.  They have established 6 month work plans, and will be producing reports as noted through passed legislation and monitoring on an ongoing basis the progress made toward achieving JJPOC goals identified in the strategic plan.
The workgroups meet bi-monthly.  Twice a year, they present scopes of work within the 2019 – 2021 JJPOC strategic plan, for JJPOC to approve for future study. To learn more, visit the JJPOC section.