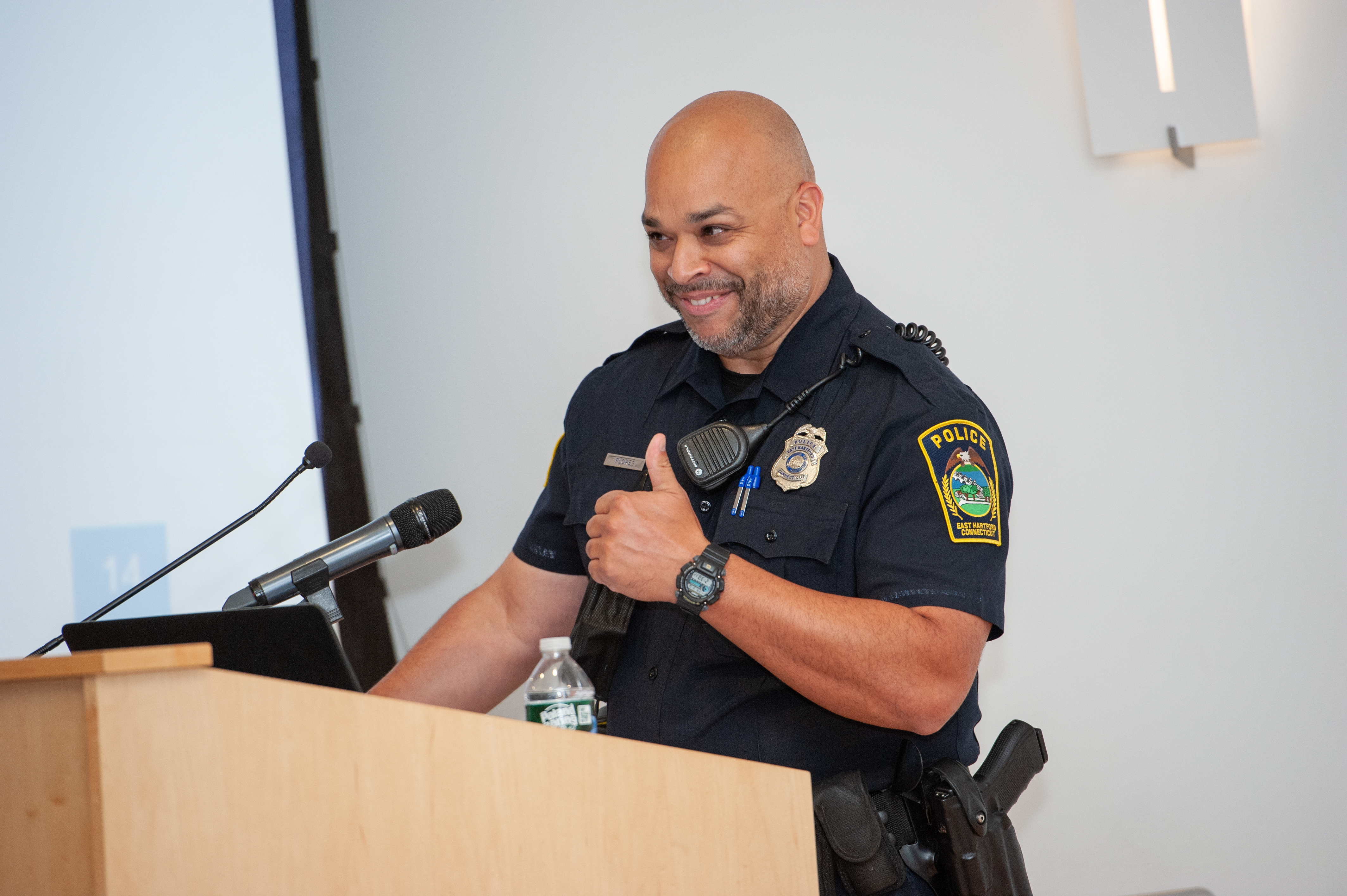 The Need
Background
Too often, youth and police interactions are characterized by excessive use of force, high arrest rates, needless detention referrals, and disproportionate minority contact. This is true, not just nationally, but also in the State of Connecticut. Although Connecticut has become a leader in juvenile justice reform over the past few years, it has been recognized that there remains much to do in improving the interactions between youth and police.
As the initial contact point for many youth into the juvenile justice system, police officers play a critical role in shaping juvenile justice reform. However, recent reform efforts (e.g., Raise the Age and the decriminalization of status offenses) have not focused on improving community policing or engaging officers through ongoing training and development. Youth policing requires specialized skills, and comprehension of youth development, as well as understanding the impact of trauma on youth and families, implicit bias and many other skills that are not covered as part of the Police Officers Standards and Training Council – where only three hours of youth justice is covered as part of the curriculum.
An inventory of trainings available revealed that different training programs exist for School Resource Officers and Youth Resource Officers.  These trainings focus on topics such as lockdowns drills, case management, cyber-bullying, 40-hour course on how to handle incidents involving juveniles, and first-aid training.
In October 2016, the Juvenile Justice Policy and Oversight Committee's Diversion Workgroup formed a Police Training Subgroup that consisted of several representatives from the diversion workgroup, State Police, and POST staff. The police training subgroup was tasked to work with the State Police and POST to ensure compliance with Sec. 10 of PA 16-147 "An Act Concerning the Recommendations of the Juvenile Justice Policy Oversight Committee". The subgroup conducted a brief review of the training objectives currently being provided by the State Police and POST. They determined that Techniques for Handling Trauma and Adolescent Development were training areas that needed further development.  In addition, while the POST "Connecticut Juvenile Justice Trends" expanded its scope, the number of hours did not expand to accommodate the increased curriculum.
The Connecticut Institute for Youth and Police Relations has been created to address this gap by thoughtfully training police officers serving communities in Connecticut.  The development of this program began in the Spring of 2018.  The Tow Youth Justice Institute received a planning grant from the Singer Foundation and Strategies for Youth, a national policy and training organization dedicated to improving police/youth interactions, to develop the framework of the CIYPR.  The program is being piloted in the greater Hartford area.
Connecticut's anti-racial profiling law, established in 1999, prohibits law enforcement from stopping, detaining, or searching any motorist when the stop is motivated solely by considerations of the race, color, ethnicity, age, gender or sexual orientation (Connecticut General Statutes Sections 54-1l and 54-1m).
The Hartford court system includes Bloomfield, East Hartford, Glastonbury, Hartford, West Hartford, and Windsor. The Rockville court system includes Bolton, East Windsor, Ellington, Enfield, Manchester, Somers, South Windsor, Stafford, Suffield, Tolland, Vernon, and Windsor Locks.  In reviewing the landscape of juvenile arrests in Connecticut, the top 5 communities with the most need are Hartford, Manchester, East Hartford, West Hartford and Enfield. The review looked at traffic stop data