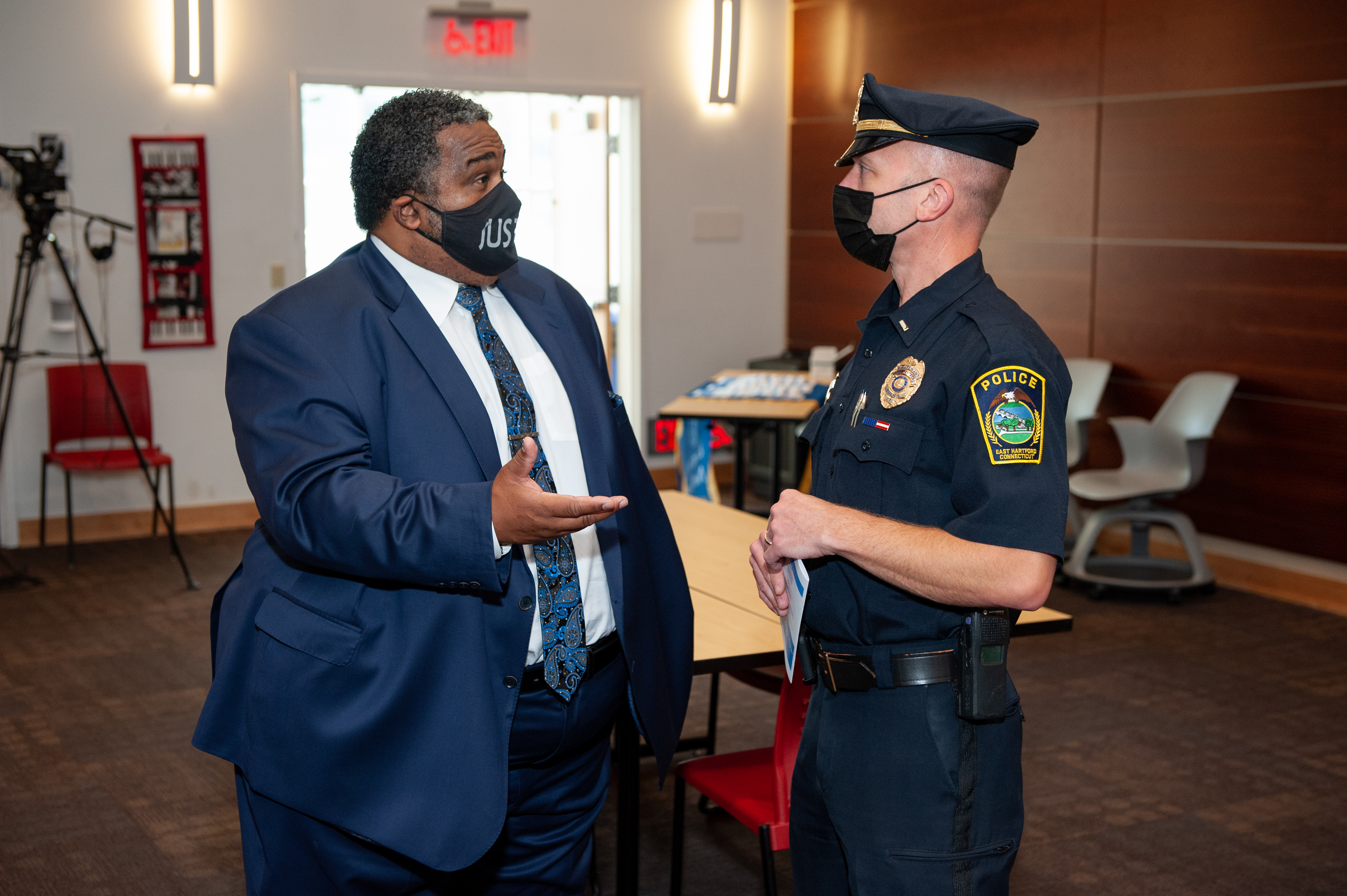 Program Goal and Design
The goal of CIYPR is to promote a unified and consistently effective approach to policing youth across a jurisdiction in which police come to recognize their role as gatekeepers to the criminal justice system. By creating community within the cohort, as well as across local departments and youth serving organizations, officers coordinate resources and information needed to support reform efforts. Primary outcomes from this program include:
Improved youth/police interaction
A better understanding of youth development
Decreased incidents of excessive force
Increased use of diversion programs.
Other outcomes include support for effective strategies with youth that can be replicable and scalable across Connecticut.
The training program will include the following components:
Intensive seminars on the science and criminological research of best practices for police interactions with youth as well as highlight agency successes in other parts of the country.
Examples and support in the development of comprehensive, developmentally appropriate, trauma-informed, racially equitable policies for adoption by local police agencies.
Innovative programming for police agencies to build relationships with youth.
Leadership skill building, and intensive coaching.
A cohort of police leaders who become the voice for reform and support each other's success and protect each other confronted with obstacles and setbacks.
A significant momentum statewide by seeding many of the state's police agencies with leaders adopting 21st century police approaches.
The Connecticut Institute differs from other such efforts in that it goes beyond exposing and training police leaders in best practices for police/youth interactions. The Connecticut Institute will provide leaders with:
Administrative coaching to inform their visions for change in their police agencies in the unique legal and cultural context of Connecticut's other reforms,
Skills to address the obstacles to implementation through the experience of police who are skilled in the administration of police agencies,
A cohort of leaders to provide sustained peer support in Connecticut, and
The ability to build demonstrable successes that are scalable and replicable and lead to state -level reforms and changes in practice.
This targeted investment of resources in police leaders who are most committed to change and leaders from agencies most in need of change, will bring the most enduring reforms, most cost effectively. We anticipate the following multiplier effect of the reforms from these agencies to be:
Officer -youth interactions,
Statistically demonstrable changes in the kinds of arrest of youth,
Police agency changes in partnership with other system stakeholders and communities, and
Sustained efforts by the core participants who can support their peer leaders.