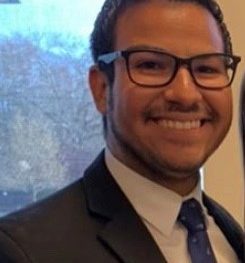 Richard Concepcion
M.A., Community Psychology, May 2022 B.S., Criminal Justice, Magna Cum Laude, May 2020
The most significant takeaway that I have learned by working with the Tow Youth Justice Institute is making meaningful relationships with not only the employees but the students and professionals that we engage with every day. Through my two years working at the TYJI, I have communicated well with the staff, interns, and many more individuals that we connect with daily. As a member working with the Transforming Youth Justice: A Development
Leadership Program, I have gained many relationships with the professionals I hope to work with in my future in the juvenile justice system. I have educated myself with guest speakers learning about trauma, child development, RBA practices, community advocacy and gaining those connections that are experts in their focus of work. I have learned that there are many ways to provoke change in different organizations and connect with different parts of the juvenile justice system and how we can all come together to treat our youth better. I have learned that everyone in the TYJI is an essential and crucial asset to the team to work effectively. Each team member has a significant role, and we all work together to promote evidence-based practices to advance juvenile justice system reform in Connecticut that will improve outcomes for the youth involved.
My experience at the Tow Youth Justice Institute helps me learn how to be an effective leader in the future. Through my work with this organization, I have learned how to be a better communicator with a team, be an effective leader to provoke change, and learn from the individuals that have much knowledge about reform of the juvenile justice system. I have learned the founding basis of the different practices that best serve our youth. In my future, I want to be a Juvenile Probation Officer, and through my experience at the TYJI, it will help me understand how to treat the youth and their families in difficult circumstances that one struggles with. It has given me the experience of the difficulties that juveniles face and the system and educate individuals on how to communicate and treat them as youth are different from adults. Provoking reform and change starts with the professionals in the field and I have gained
knowledge about the individuals that work in this system, and how to make sure there will be adequate resources and treatments to provide.
As this semester was the last semester of my undergraduate degree, I tried to do as much as possible to stay involved with my campus community academically, and through my extracurricular activities. Besides working at the Tow Youth Justice Institute, I was the Founder and President of the Juvenile Justice Club for two years on campus. My role in that position was to facilitate club meetings with activities to discuss topics/ideas about the difficult circumstances that juveniles face in the system. Before COVID-19 occured, we were supposed to invite Nicole Kowal to train us on LGBTQ+ youth in the system, and Jerry Martinez was joining us to discuss his experiences with the juvenile justice system personally. I am also a brother of Alpha Phi Omega and was on the executive board this semester, serving as the Fellowship Vice President. As my role as Fellowship Vice President, I facilitated events to enhance the brotherhood of our fraternity while coordinating the planning and successful execution of the fellowship program of the chapter. I also oversaw the Inter-Chapter Relations Chair, Sunshine Chair, Rec-Sports Chair, and Alumni Relations Chair.
In May 2020, I will be graduating with my Bachelor of Science, Criminal Justice degree with a concentration in Juvenile and Family Justice and a minor in Psychology. This university has given me the best memories, friendships, and opportunities that I cannot even imagine. With my internships at the Tow Youth Justice Institute and the Connecticut Judicial Branch, I have gained professional knowledge about the procedures and policies of the criminal justice system. I never knew what I wanted to do in my professional career when I was applying to college, but after having the experience with the juvenile justice system, I realize that this is a field I am passionate about.  Through my extracurricular activities with Alpha Phi Omega, University of New Haven Marching Band, and the Juvenile Justice Club, I have learned how to work in a team and be an effective leader throughout all aspects of my life. The University of New Haven has shaped me into the person I am today, and I am very excited to continue my education in the fall with starting my Master's degree in Community Psychology with a concentration in Forensic Psychology.
"From day one Richie has brought to TYJI a lot enthusiasm, energy, and creativity to the work. The past two years he has directly worked with the TYJI Transforming Leadership Program, revising material, collecting and noting feedback, and developing the alumni network social media Facebook page. His ability to stretch his skills is apparent as he works diligently to rework materials to an online platform for the startup of the fifth cohort. His motivation to do more and leave a mark at the University of New Haven is demonstrated as he sought out to form and lead the "Juvenile Justice Club" for the past two years and play a key role in varies other university organizations. Lead by example is what he has done and will continue to do as he begins his Master's degree in Community Psychology at UNH in the fall."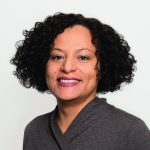 Erika Nowakowski
Director of Youth Justice Initiatives