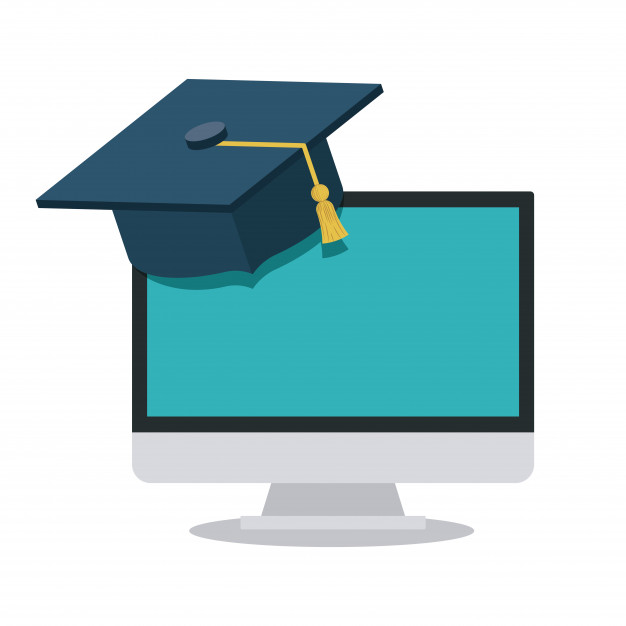 Leadership Cohort #5 Graduates
Donned with virtual graduation caps, the 13 members of the fifth cohort of the Transformation Youth Justice Leadership Development Program graduated on

Friday, March 5th, after nine months of being immersed in new learning and skill building around new approaches to working with youth in various stages of the juvenile justice system. This was a first this year, as the entire program was held entirely in a remote format due to the Covid-19 pandemic.
The Graduations Keynote Address was given by Commissioner Vanessa Dorantes, Dept. of Children and Families, and Markus Cherry, Director of Workforce Development at Career Resources, Inc., shared his personal experience of being involved in the juvenile justice system. Cohort members, working individually or in groups, completed a capstone proposal that they will look to implement as they take their new knowledge and skills back to their current professional role. Cohort members Timothy Fraylon, Workforce Coordinator, Urban League of Greater Hartford and Tamara Wilson, Substance Abuse Counselor, Dept. of Correction, provided a brief summary of them to the audience. The topics included:
Collaboration of DCF and CSSD Systems: A Guide to Improving Communication and Collaboration Between CSSD & DCF Through Family Teaming
Draft Encouraging the Use of the Case Plan for Juvenile Probation Officers
Family Engagement in Juvenile Justice: How can ACES Help with Engagement
Fatherhood Engagement Plan for the Department of Children and Families Staff
Incorporating Mindfulness Programs and Safe Spaces that are Gender Responsive
Targeted to Black & Brown Girls
Law Enforcement and Mental Health Agency Partnership
Reducing Trauma While Youth Incarcerated
The Impact of Parents Incarcerated on Children
The Effect of Parental Support on Re-Entry and Re-Integration Success of Juvenile Offenders
Click HERE to read more about their capstone proposals.
Speaker topics throughout the nine months included:
Restorative Justice Practices,
Understanding Youth Development and Impact of trauma
Family and Youth Engagement
Research for Effective youth services
Youth Justice Outcomes
Elements of Youth justice Reform (Juvenile justice Policy)
Community Engagement and Advocacy
Through a variety of presentations and videos, over 70 guests heard about the challenges and amazing experiences of the cohort members.  Click HERE to watch the graduation ceremony. Use passcode: ^rxoR$s0
2021 Graduating Cohort Members: Maureen Flanagan, Timothy Fraylon, Michael Fumiatti, Melissa Garden, Tanya Gordon (missing in photo above), Elizabeth Hazelwood, Carmen Hernandez, Kirstin Mabrouk, Lindsey Miller, Michelle Piper-Mitchell, Nordia Napier, Victoria Prestileo, Bryan Viger, Tamara Wilson