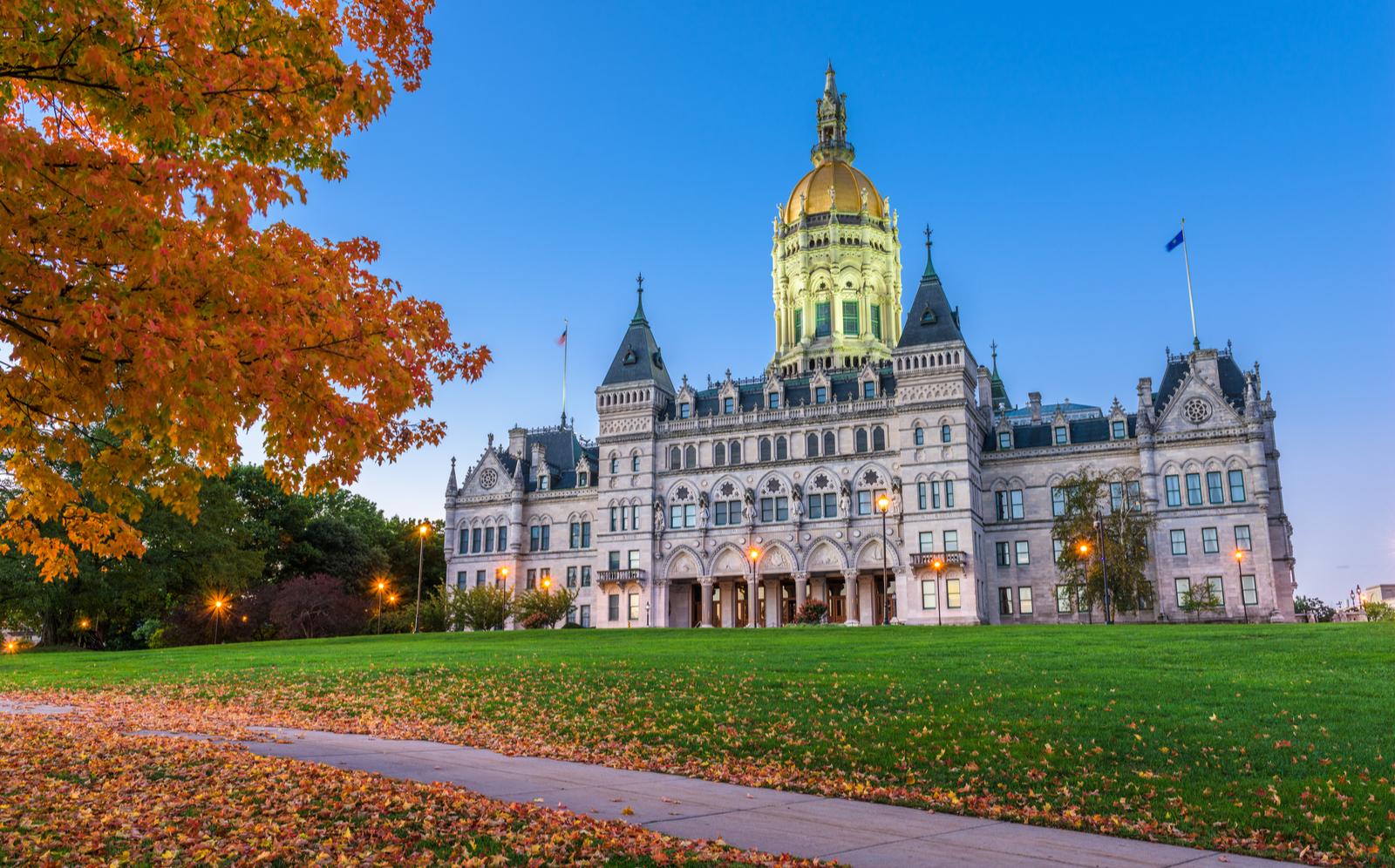 Connecticut JJ Organizations
Statewide Organizations Focusing on Youth Justice
AFCAMP Advocacy for Children serves parents, youth, and families that need special education services and help to navigate the juvenile justice, child welfare, and health systems.
Aids Project New Haven provides services for diverse communities experiencing stigmas in health care and receiving competent care.
All Our Kin is a national non-profit organization that provides families and children with support by sustaining family child care educators with programs to promote successful care for children.
Big Brothers Big Sisters of Southwestern CT is a school and community-based mentoring program offering social support to youth in the community.
Boys & Girls Club of New Haven promotes character building for youth through after-school programs, sports, and camps; they are the second oldest of 4,000 Boys and Girls clubs nationwide.
Boys & Girls Village Inc. serves at-risk children and families through behavioral, vocational, and educational programs in Bridgeport, Milford, and Norwalk.
Bridges Healthcare. A Community Support System provides services to youth and adults affected by mental illness and traumatic events.
Campaign for Tomorrow's Jobs [website under construction]
CASA Inc. is a community-based non-profit organization dedicated to providing multicultural behavioral health resources and outpatient substance abuse treatment to critical populations in Bridgeport and New Haven.
Center for Children's Advocacy provides legal representation to at-risk children and youth, as well as education, distance learning, and reentry resources from detention and incarceration.
Center for Family Justice aims to eliminate the cycle of abuse by providing services to domestic, child, and sexual abuse survivors.
Child Health and Development Institute of CT improves the health and well-being of Connecticut's children through research, evaluation, training and technical assistance, and support for demonstration projects that inform system change.
Children in Placement CT is Connecticut's premier agency for advocating for abused and neglected children in Connecticut; they provide stable placement and resources for navigating the court and child welfare systems.
City Lights & Company is a nonprofit organization that supports community organizations through art.
Citywide Youth Coalition, Inc. combats racism in communities through leadership development, education, and promotes social change for youth in communities.
Clifford W. Beers Guidance Clinic provides revolutionary solutions for children and families seeking physical and mental care and social wellness.
Community Action Agency of New Haven Inc. is on a mission to end long-term poverty by providing emergency assistance to families through case management and adult services.
Community Health Network/KHAIR is a person-centered organization that works with healthcare providers, governments, and community organizations to solve complex healthcare problems in communities.
Community Mediation, Inc. uses meditative practices to help people alleviate daily stress.
Community Partners in Action advocates for criminal justice reform through employment, reentry, and recovery services for the community.
Community Solutions, Inc. After launching the first halfway house in 1962, Community Solutions has served thousands of families and youth with community-based services and replicated 50 programs in ten other states, including Canada.
COMPASS Youth Collaborative® connects to high-risk youth wherever they are in the City of Hartford by engaging them in relationships to provide support and opportunities that help them become ready, willing, and able to succeed in education, employment, and life.
Connecticut Alliance to End Sexual Violence aims to give voices to sexual violence survivors by offering trauma-informed advocacy and intervention services to communities.
Connecticut Center for Non-Violence provides nonviolence education to diverse communities by teaching constructive, alternative solutions to violence.
Connecticut Coalition Against Domestic Violence is Connecticut's leading voice for the fight against domestic violence and partners with key government, community, and business leaders to offer services to survivors of domestic violence.
Connecticut Coalition to End Homelessness responds to environmental challenges by partnering with members and communities throughout the state dedicated to eliminating homelessness.
Connecticut Food Bank is a member of Feeding America's Nationwide food banks and partners with food retailers, donors, and volunteers to distribute meals to families.
Connecticut Institute for Refugees and Immigrants has offered compassionate service and advocacy for refugees and immigrants in Connecticut for over 100 years.
The Connecticut Junior Republic provides care, treatment, education, and family support for at-risk, special needs, and troubled young people so they can become productive and fulfilled members of their communities.
Connecticut Juvenile Justice Alliance is working to end the criminalization of youth by working to keep children out of the juvenile justice system through programs that dismantle pathways to criminal activity.
Connecticut Legal Services is Connecticut's largest legal aid agency that offers access to justice through advocacy, education, and collaboration for low-income communities.
Connecticut Nonprofit Alliance advances nonprofit missions through advocacy, contact with state agencies, and community providers.
Connecticut Renaissance, Inc. provides quality substance abuse treatment to adults and children as well as mental health treatment.
Connecticut Voices for Children prioritizes family economic safety and advocacy for the State's children and families through community-centered programs and resources for families.
Connecticut Youth Services Association is dedicated to promoting the well-being of Connecticut's youth and families by creating youth services bureaus in many municipalities.
Domus Kids, Inc. provides youth with academic support, emotional skill-building, and practical connections to guide and empower them to pursue self-sufficiency.
Family-Centered Services of CT, Inc. helps families create safe and nurturing environments for children.
Family Re-Entry, Inc. provides family-centered support services, and client-centered interventions to families to break the cycle of violence, crime, and incarceration.
FAVOR, Inc. is a statewide family-led, nonprofit 501(c)(3) organization that is committed to empowering families as advocates and partners
Fellowship Place Inc. provides many services for adults with mental illness in the community through programs that encourage wellness and creative expression.
Full Circle Youth Empowerment helps families and youth explore internal strengths such as coping skills and resilience through schools services and strength-based philosophy.
Governor's Prevention Partnership prevents substance abuse in communities by teaching prevention strategies and interventions about substance abuse, underage drinking, and violence among youth communities.
Hall Neighborhood House, Inc. is a safe place within the community for all ages to learn, access key services, and build education and support programs for the Bridgeport neighborhood.
Hartford Knights works to enhance the lives of youth in the Greater Hartford Area by providing academic enrichment, youth intervention services, and organized sports programs that promote career readiness, character building, and other leadership skills development.
Hearing Youth Voices is a research project that investigated the youth experience in schools through surveys to empower youth in the community.
Higher Heights Youth Empowerment Programs, Inc. empowers communities to help students achieve educational and career goals through statewide comprehensive outreach, initiatives, and partnerships with schools, groups, and businesses.
Integrated Wellness Group – V.E.T.T.S ™ Impact the program uses clinical approaches to address juvenile delinquency and negative decision-making through individual and group mentoring.
InterCommunity Recovery Centers, Inc. offers mental health, primary, and addiction recovery care for individuals in need.
Interval House educates the public on the dynamics of domestic violence and healthy adult relationships to decrease intimate partner violence in communities.
Junta For Progressive Action collaborates with Latinx communities in the New Haven area to advance the social and economic environment for everyone.
Kids in Crisis works for kids by providing reinforcement and restoration to ensure the well-being of children.
Leadership, Education, and Athletics in Partnership, Inc. provides after-school programs to youth and was founded to address the historic disinvestment of people of color in New Haven.
Liberation Programs, Inc. is a leading behavioral health non-profit organization providing treatment for substance use disorders so families can overcome addiction and restore positive lives.
LifeBridge Community Services (formerly FSW Inc CT) partners with Bridgeport youth and families to build resilience.
Lisa, Inc. offers programs and services to families and communities to combat child abuse and neglect.
Love146 is working to end child trafficking and exploitation and provides thoughtful solutions and homes to support children and families.
Malta Justice Initiative is working to transform the Connecticut incarceration system and offer services to those formerly incarcerated looking for a fresh start.
National Alliance on Mental Illness, the Connecticut chapter, is dedicated to improving the quality of life for individuals living with mental illness, as well as their families and loved ones through their education, support, and advocacy programs at the state and local levels.
McGivney Community Center provides stimulating and enriching programs for youth that foster academic success and self-esteem.
NAFI Connecticut, Inc. is a multi-service agency that provides programming, consultation, and individualized support services to youth, families, and adults in a variety of settings across Connecticut.
New Haven Legal Assistance Association, Inc. provides services for child protection, immigration, public benefits, and more, to the individuals in communities seeking litigation and legal advocacy.
New Reach, Inc. seeks to inspire independence for those affected by homelessness and poverty through housing and support using the most innovative and progressive methods. New Reach services fall in three areas of focus – prevention, crisis services, and housing.
Norwalk Open Door Shelter provides shelter and support for low-income and food-insecure communities.
Operation Hope of Fairfield provides programs and services focused on eliminating hunger and homelessness and are designed to help people solve their crises and build stability in an environment in which compassion inspires dignity and hope.
Our Piece of the Pie empowers youth with key competencies needed to overcome barriers that may hinder education and employment.
Partnership for Strong Communities is a statewide nonprofit policy and advocacy organization dedicated to ending homelessness, expanding affordable housing, and building strong communities in Connecticut.
Perception Programs, Inc. promotes wellness and holistic behavioral health for the community.
Project Longevity is a community and law enforcement initiative dedicated to reducing serious violence in Connecticut's major cities; New Haven, Bridgeport, and Hartford.
Project More works to improve the lives of LGBTQ+ plus communities by providing inclusive and safe environments.
Project Youth Court [site temporarily down].
Re-Center Race and Equity in Education works in partnerships with marginalized communities to advance racial equity in k-12 education.
Regional Youth Adult Social Action Partnership works to ensure the safe and healthy development of youth, young adults, and families by actively engaging organizations, public officials, and community leaders around issues that matter most to the community.
Recovery Network of Programs has a mission to restore hope and health for families in a recovery environment.
Supportive Housing Works has a mission to end homelessness by advancing collective approaches and community resources for those in need.
The Bridge Family Center, Inc. is a comprehensive, regional nonprofit agency that provides a broad range of services for children and families throughout the Greater Hartford area.
The Child & Family Guidance Center provides outpatient mental health, mobile crisis response, medication management, and an array of family support services to children and their families in Greater Bridgeport and Greater Norwalk.
The Children's Center of Hamden is a behavioral health organization dedicated to helping individuals of all cultural backgrounds achieve their highest level of functioning through quality treatment, education, and care.
The Connection, Inc. provides education and skills to the formerly incarcerated community.
The Consultation Center @ Yale University works to promote health and wellness, prevent mental health and substance abuse problems, and advance equity and social justice.
The Future Project has been collaborating with young people to design and launch a new virtual program that offers what they say they need most.
The International Institute of Connecticut (IICONN) [CONNECTICUT INSTITUTE FOR REFUGEES AND IMMIGRANTS]
The Village for Families and Children has a mission "to build a community of strong, healthy families who protect and nurture children" by providing a full range of behavioral health, early childhood and youth development, substance abuse treatment, and support services for children, families, and adults in the Greater Hartford region.
True Colors, Inc. works to ensure LGBTQ+ youth — of all backgrounds — are safe, valued, and able to be their authentic selves by providing advocacy and support for LGBTQ+ youth and their families.
Urban Community Alliance is an intensive in-home program that provides comprehensive case management services to DCF families.
Urban League of Southern Connecticut works to enable African Americans and other minority groups to secure and sustain economic self-reliance and parity.
Wheeler Clinic, Inc. is a community health center that provides addiction treatment for community individuals in need.
Youth Continuum Inc. is a community-based agency that is not for profit and provides community resources to youth seeking housing, education, and recreation.
Youth Rights Media is a New Haven nonprofit-based organization dedicated to educating youth on their rights through leadership and engagement.
Youth Stat is a school-based intervention program designed to reduce justice involvement and improve health and wellness outcomes for students in pre-and post-education stages.
Department of Children and Families
Department of Housing
Housing/Homeless services, rental assistance